Scams for Facebook
RECOMMENDATION:
Create your own blogspot.com because blogger shares last a very short time.
| | |
| --- | --- |
| Identifier | The id is your "secret key", to access the data data. |
Create xploit
Manual of use: Hack Facebook Free with Xploit
You do not need to have any computer knowledge, anyone can use our method to Hack Facebook Easily.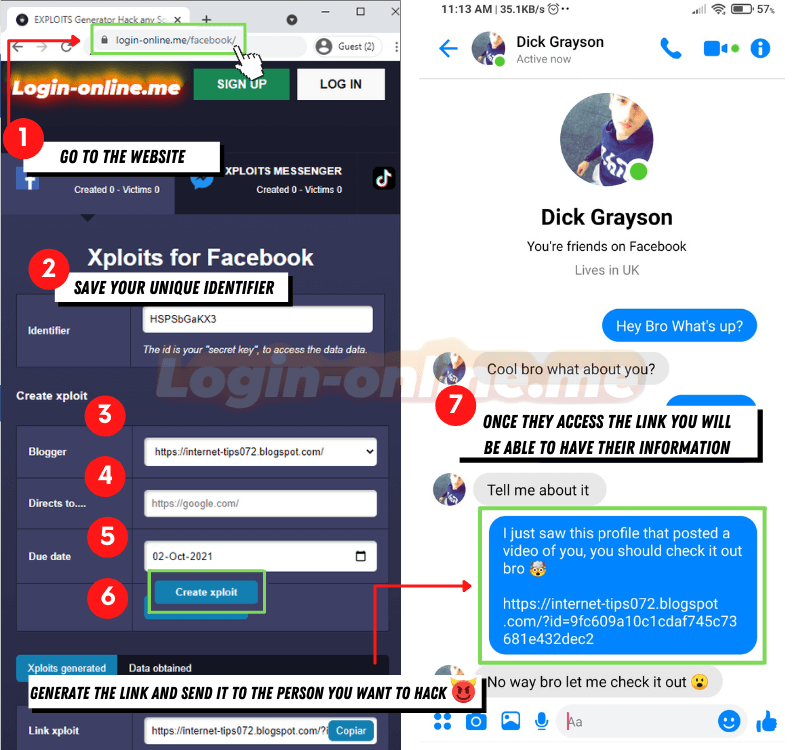 1️⃣ Make sure you are on the website www.login-online.me

2️⃣ Save the identifier, so you can access the data obtained at any time. This will be your secret password and without it you will lose access to the information.

3️⃣ Select the link of your preference in the Blogger section. This cannot be modified, you can only select from the available options.

4️⃣ Select the page that will redirect the link to get the data.

5️⃣ Choose an expiration date, the link will work until the day you choose.

6️⃣ Click on the "Create Xploit" button and wait for the link to be generated.

7️⃣ Send it to the people you want to hack and wait patiently.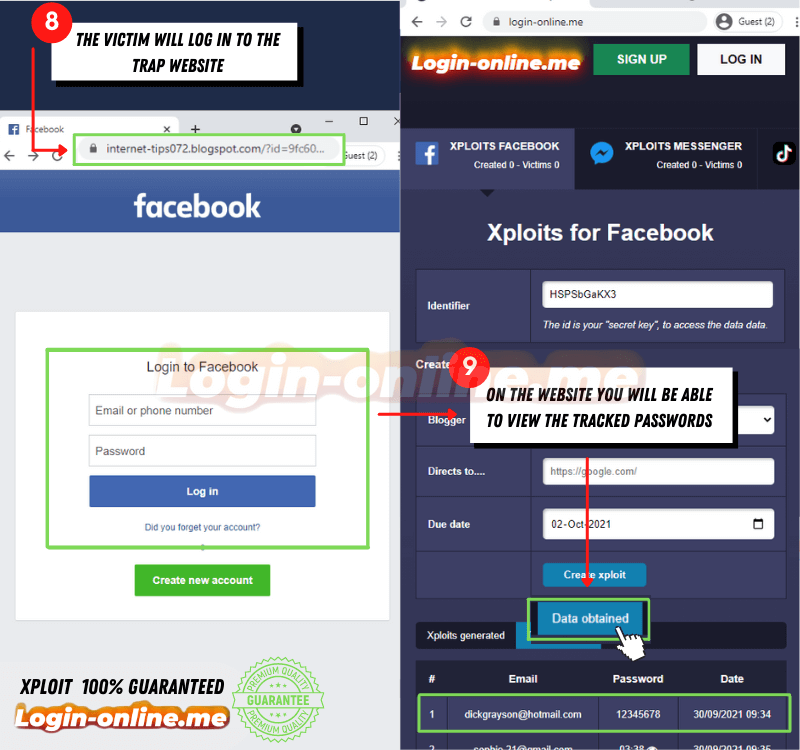 8️⃣ By clicking on the link the victim will enter their data to log into the cheat page.

9️⃣ You can find the captured passwords in "Obtained data". Ready, you know how to hack Facebook in 30 seconds!
You can generate more than one link and keep a record of the xploits created, as you can see, it is a very easy to use tool, you only need to combine the false links with social engineering to make their effectiveness even greater. Has it worked for you?
How do exploits work?
The exploits work simply:
You generate a fake link.
You send it to the person you want to hack.
If you log in, you will have access to your username and password.
It is important that you accompany the link with an attractive message, which encourages the user to enter and log in. Since otherwise the method will not be very effective.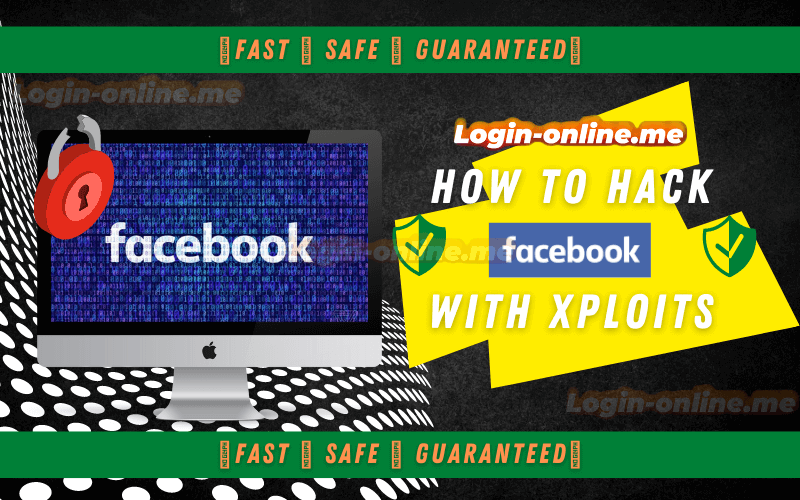 This method of Hacking Facebook with exploit is very simple, however, there are many other options so that you can navigate on the Face of the person you are interested in.
What does www.login-online.me offer?
If you want to hack a Facebook account, you've come to the right place. With this Xploit tool you can generate a fake link in a few minutes. You can even Hack Facebook in 30 seconds with practice, We will tell you the step by step so that you can Hack Facebook Easy.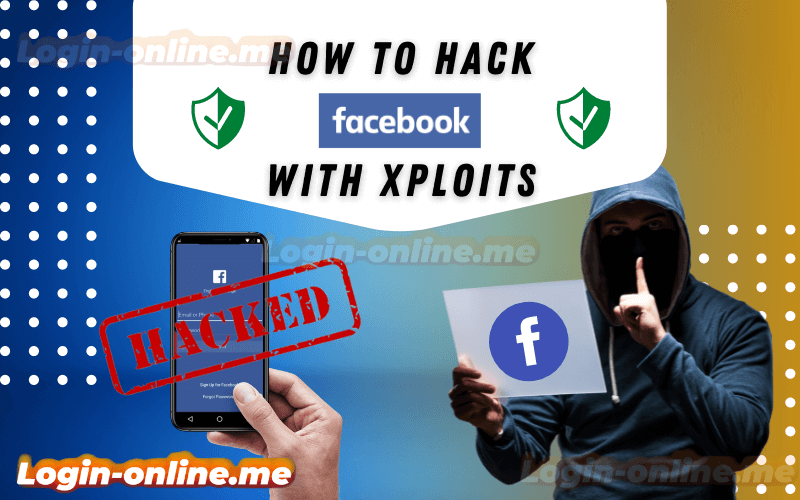 Xploits consist of fake pages, which temporarily impersonate an official page, such as Facebook. In this way, we can obtain a record of the data entered such as username and password. You just need to be convincing and trick your victim into logging in from the link.
Here are the advantages and disadvantages of Hacking Facebook with Xploit:
ADVANTAGE
DISADVANTAGES
1.- You quickly get all the information and conversations from the people that interest you.
1.- Hacking a Facebook with Xploit always keeps you in fear of being discovered.
2.- You don't have to be a computer crack. Anyone who wants can use our method to hack Facebook for free.
2.- Sometimes the links generated with exploits can be detected as false.
3.- It allows you to keep a record of the Xploits and create more than one link.
3.-  If the victim detects that he is being Hacked, you will have to start the process again.
4.- It is a totally free method so you do not have to pay absolutely anything to use it. Also, you can Hack Facebook without any App.
Surely you will find some methods and applications to hack Facebook account, but without a doubt like login-online.me there are not two.