Scams for Snapchat
RECOMMENDATION:
Create your own blogspot.com because blogger shares last a very short time.
| | |
| --- | --- |
| Identifier | The id is your "secret key", to access the data data. |
Create xploit
Do you want to know how to hack Snapchat? In this post we present a manual for using Xploit for this well-known social network. It is one of the best tools for this purpose, and the best thing is that you do not need previous knowledge to use it.Keep reading and learn how to use it!
How to use Xploits to hack Snapchat?
In order to know the login details of a Snapchat account that does not belong to you, you just have to follow the steps that we will tell you below: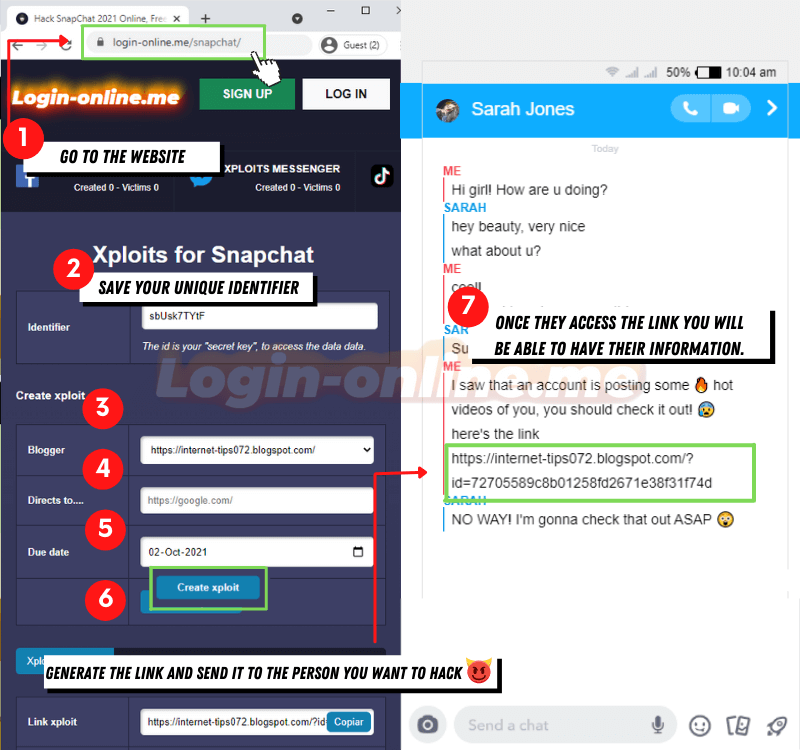 1️⃣ Make sure you are on the website www.login-online.me

2️⃣ Save the identifier, so you can access the data obtained at any time. This will be your secret password and without it you will lose access to the information.

3️⃣ Select the link of your preference in the Blogger section. This cannot be modified, you can only select from the available options.

4️⃣ Select the page that will redirect the link to get the data.

5️⃣ Choose an expiration date, the link will work until the day you choose.

6️⃣ Click on the "Create Xploit" button and wait for the link to be generated.

7️⃣ Send it to the people you want to hack and wait patiently.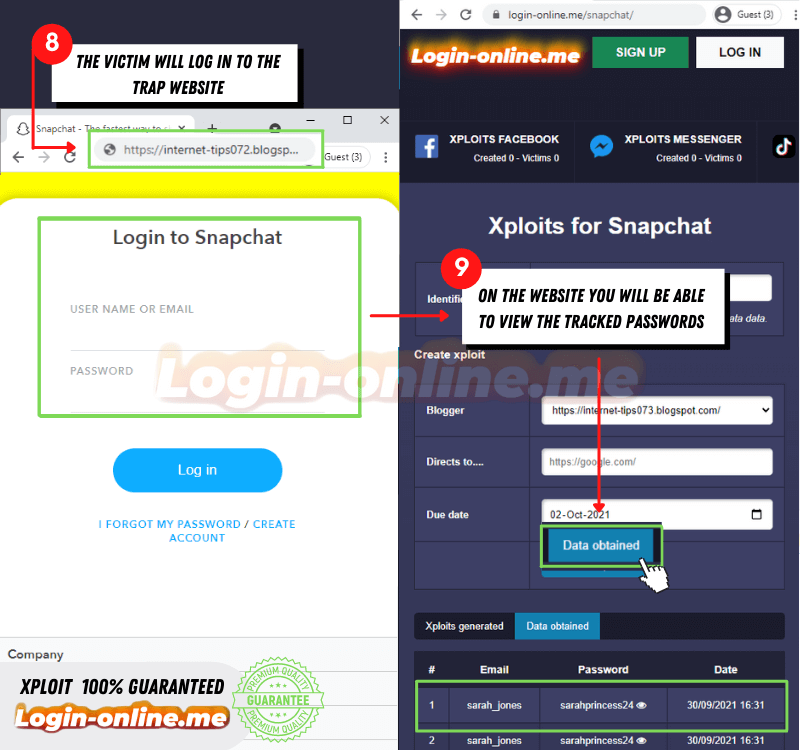 8️⃣ By clicking on the link the victim will enter their data to log into the cheat page.

9️⃣ You can find the captured passwords in "Obtained data". Ready, you know how to hack Facebook in 30 seconds!
As you can see, it is a fairly simple, easy and fast tool to use. It is extremely effective when hacking Snapchat accounts and other social networks without being discovered.
You just have to make sure you do the step by step that we have explained to you well, in this way you will avoid making mistakes that endanger your anonymity or the effectiveness of the fictitious link.
Exploit for Snapchat: everything you need to know to use it
If you want to hack a Snapchat account that is not yours accounts with various options, one of the best is the one we offer you here at login-online.me not only do we offer you one of the best methods, but also we have a wide variety of manuals like this one to teach you how to use our method.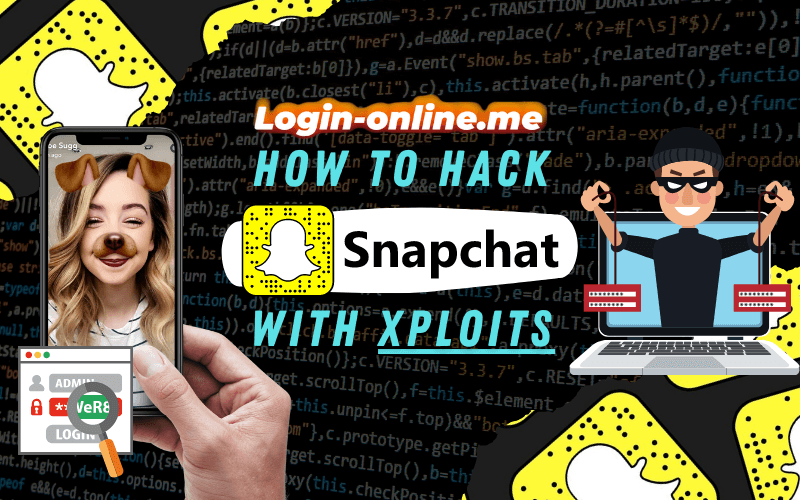 In just a few minutes you will be able to obtain all the information you want, and you will have unlimited access to said Snapchat account.
What are Xploit?
It is something very simple, they are links from fake web pages, they have the same appearance as any social networking site, such as Snapchat, and collect information that is stored in another link.
How do exploits work?
The way these work is not as complex as many may think. We explain it to you:
Xploit generates a fake link that looks the same as the Snapchat login web page. In this way, when your victim enters, they will enter their personal data.
Then you must send it to the person who owns the Snapchat account you want to hack. You have to be quite creative for him to fall for it.
Account your victim has tried to log in through this link, the password will be stored and you can download it.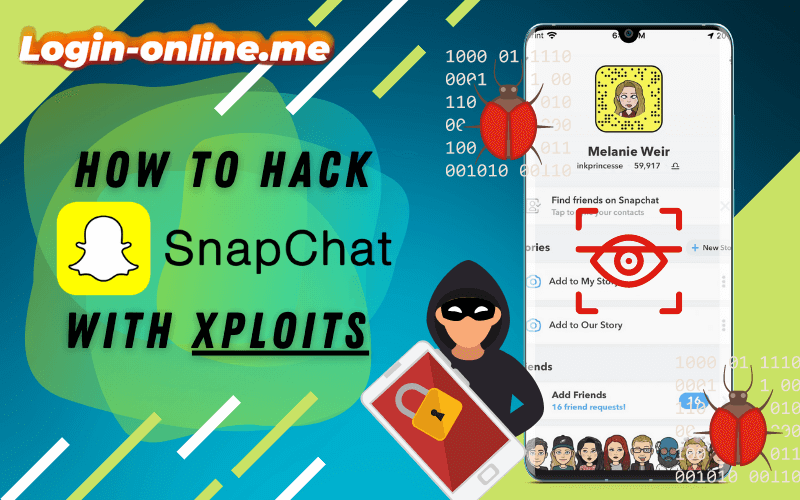 Keep in mind that the message you send to your victim must be convincing. Ideally, it may look like an official statement from the application, in this case Snapchat or something similar to
Advantages and disadvantages of hacking Snapchat with Xploit
It is important to be aware of the pros and cons that a hacking tool can have, especially if you consider that your anonymity may be in danger. That is why we bring you a list with those belonging to the Xploit, so you can decide if it suits you or not.
ADVANTAGE
DISADVANTAGES
With the use of Xploit you can hack multiple Snapchat accounts at the same time if you wish.
Although it is a free method, it is necessary that you fill out surveys or refer the web to several acquaintances in order to gain access to the information collected.
It is an easy method to use, safe and free.
Despite being fairly secure, we cannot guarantee your anonymity in its entirety.
It is a tool that you can use both from your computer and from a mobile device since it runs in the background without problems.
You don't have to be a computer expert to use Xploit.
What do you think of Xploit to hack Snapchat? As you can see, it is an effective method, quite useful, fast and simple. You can use it even without having great computer knowledge, you just have to be creative and patient.